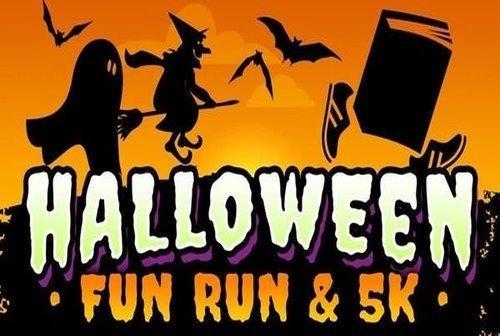 DSI & FRRS presents our first annual Halloween 5K Fun Walk/Run Saturday, October 20, 10 am to 12 Noon at Eastside Park in Washington, IN
The event will benefit our Education and Enrichment Activities and our Self-Advocacy Group, who decided a portion of our proceeds will go to St. Jude!!
This event will be a part of the Heartbeat of Washington's Stone Soup on Main Street Family Block Party, which will start right after Indiana Theater's Sammy Terry Show at 2 pm in downtown Washington. Plan a fun family day close to home!!
In keeping with the spirit of the season, we invite you to dress in your favorite Halloween costume, if you wish! We will be awarding some prizes for creativity!
Your form and $25 registration fee should be received by September 28 to reserve your graphic t-shirt or you may register at the door.
You can register on-line at www.dsiservices.org or by mailing your form to: Sherri Tredway, Development Director, at DSI/FRRS, 1001 East Main Street, Washington, IN 47501
Make checks payable to: DSI
Registrations will be accepted after that date, but a complimentary t-shirt will not be guaranteed.
Click Here for the Registration Form