Eastside Park Community Building
Washington, Indiana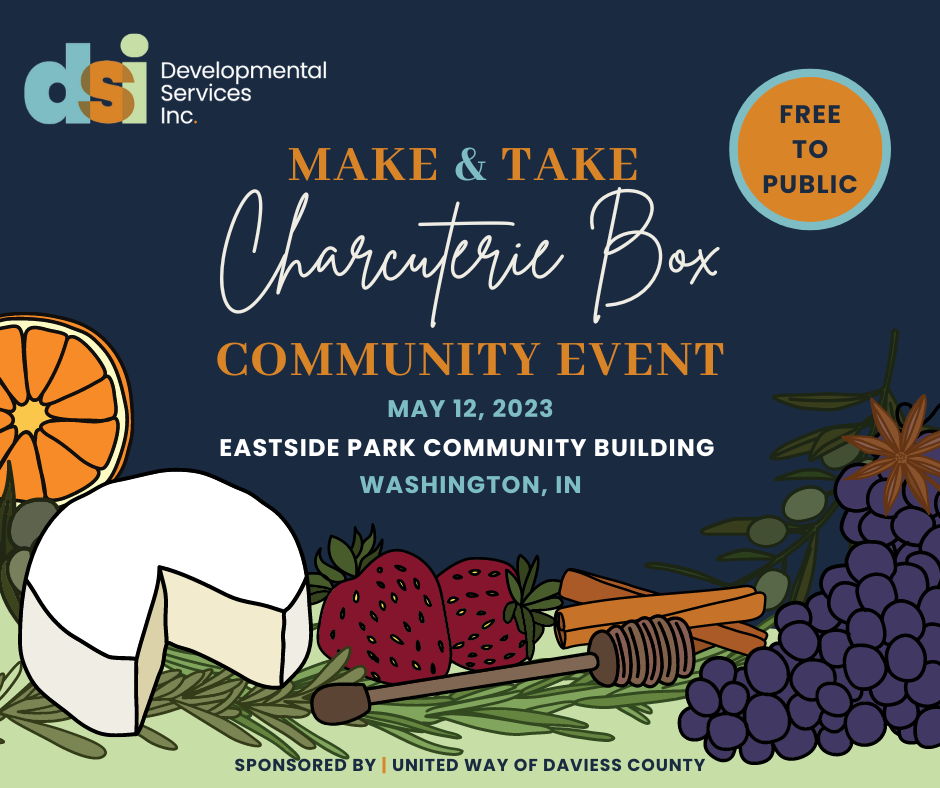 There will be a variety of goodies to choose from for your charcuterie box, including sweet, salty, and savory pieces.
You may create the box to your liking, with the guidance of our instructor, Marcia McClure from M and M Creations in Washington.
Let your creativity flow and enjoy a fun afternoon with friends and family!
If you have questions, please reach out to Sherri Tredway stredway@dsiservices.org or Heather Elliott helliott@dsiservices.org your hosts for the event.

Registration for this event is full.